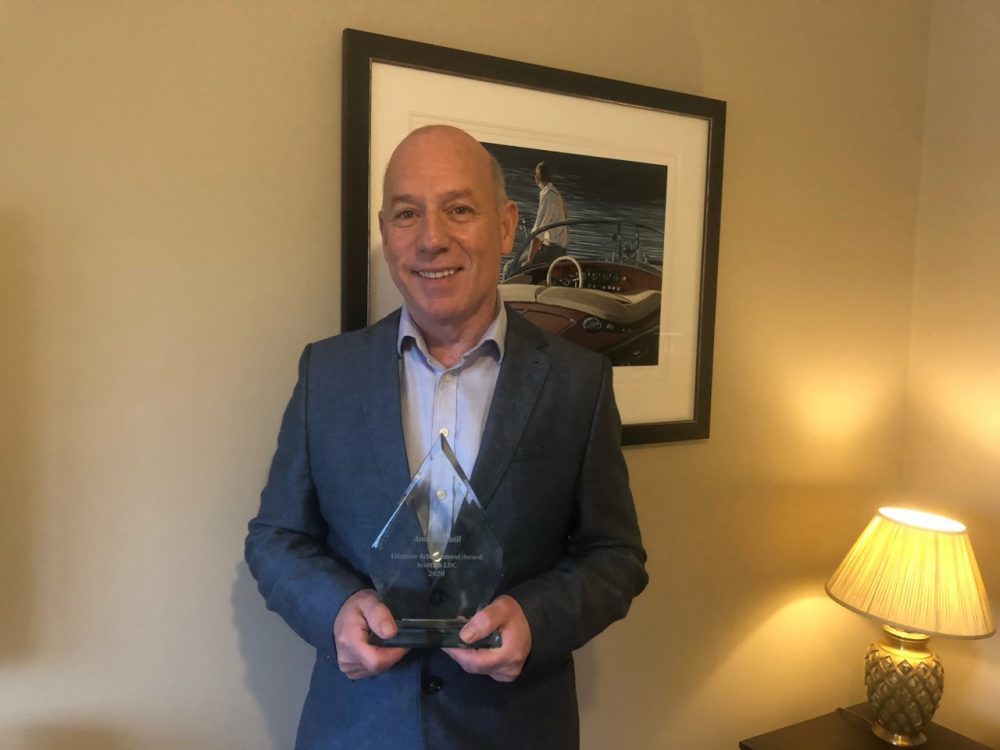 Andy Yuill: Nominated by Fife LDC
Andy has been an active member within the LDC for in excess of 25 years.  During this time he has been a member firstly in his role as a GDP and then as a DPA.  The information sharing he provides is invaluable and his ability to raise concerns and also negotiate actions to solve such issues has been evident throughout his membership.
His roles have included:
GDP sub
ADC Fife
NHS Tayside Dental Adviser to the board
Clinical Director General Dental Services Fife
DPA Dental advisor NHS Fife and Tayside
Practice Support Manual – guidance development group
Audit appeals committee – NES
National advisory committee – emergency drugs and equipment in primary dental care
Dental Implants working group
Statement of support
As you can see from the above list Andy has been invited to sit on many many committees, which reflect the respect he has amongst the profession.  He has had made a huge contribution and delivered strategic leadership within the dental profession nationally and locally.
A well respected colleague in Fife he has given so much support to GDPs in Fife during his time as DPA.  His excellent communication skills allow him to easily create sound relationships and he consistently treats dentists fairly and honestly.
Andy will be a huge loss to Fife and we feel this award will be at least something we do to recognise his hard work and also say thanks – we are very grateful for his support and hard work.
A few words from our recipient
Please convey my sincere thanks to the Awards Committee for giving me this. It means a lot to me and is much appreciated, particularly as retirement is finally just a few weeks away. It has been an interesting 40 odd years, none more so than the last one!
I hope you are surviving it and all the very best for you for the future.
Kind regards, Andy